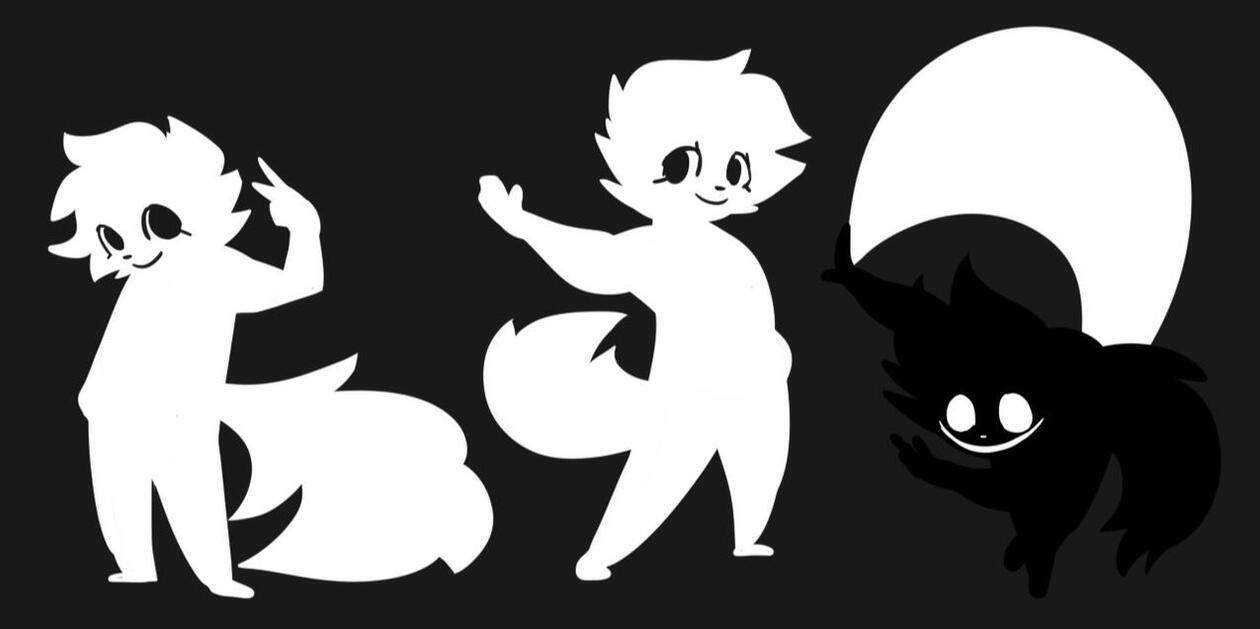 Welcome to the jungie jungle
19-Year Old Student || Female || Any Pronoun
About
I'm Jade, a 19 year old Filipino wanting to pursue a course in animation and graphic design.

My economical status is not very good and I'm not too intellectual, despite being enrolled to a senior high science school. But in return, I love to create stories and be very expressive of myself and to the world I live in.

Apart from that, I administrate the Cookie Run: Collabcord discord server and I help fellow youtuber Mole Maniac in asset creation and account management. I am also trying to develop a long webcomic.
Disclaimers
Following should be recognized coming from me:
If you wish to share my work, always credit me via retweeting, linking my socials, etc. Please do not trace, copy, recolor, resell without my permission, or claim my art as yours. I never mint my art, so please report to me if you spot my art on Openseas.

Clients have the right to refund or to tip my art commissions for any reasonable claim on both parties.

Anything I use as a personal resource that I do not own belong to their respective owners. All rights reserved.
Socials
If you wish to talk to me about commissions and transactions, questions and concerns, business, etc. Feel free to contact me via twitter or email.

You may hire me for small side-jobs such as character design, storyboarding, etc.
Projects
At the moment, I am developing my webcomic, though I don't expect it to come relatively soon. I'm still writing it and creating its needed cast. You can see my current character roster in my art fight account and I occasionally post stuff on its twitter.

I manage a discord server all about art collaborations. Many of which I design the backgrounds for and manage roles of participants.
Interests
I enjoy works of fiction in various media- usually those that appear cartoonish and particularly eye-catching. In most of my work, I visually take inspiration from colorful Disney movies, and from a writing standpoint- the MOTHER series. I'm not really the type of person who'd catch interest in live action things and some may say that these interests are a bit childish, but I guess everyone has their own way with things eh.

I especially love to play around with fooling the audience with first impressions and create stories that have a colorful cast but with a darker element deep within. There's something very compelling to me about characters I can feel comfortable to, going on a self-fulfilling journey. Some of my other media interests which inspire most of my works include: Homestuck, Pokemon, Jojo's Bizarre Adventure, Night in the Woods, Cookie Run, and Wandersong.

I've always dreamed of creating a super long webcomic about my characters, but I never found the time and motivation to do it. Maybe I'll have it be someday. Just someday.

I enjoy listening to rock/electro/video game music as I work. It's quite addicting and it helps me feel like I'm progressing at something. I've always wanted to make music myself but so far on that end, I've only known the basics of guitar playing.

I love creating weird random videos on my extra free time, with weird imagery and all. I side with Mole Maniac in his creations ever since we've partnered up and there are a lot of ideas we wish to share to you all in the coming days.
Commissions and Donations
Thank you for considering to enact transactions with me! You may use my Ko-fi to enact the transaction or my paypal link.
If you do not have either of those as modes of getting your commission done, shoot me an email!

If you'd rather donate, using these methods are also fine.
---
Trades
Trades only occur between close friends and during Art Fight as participants. I reserve the rights to deny trades.

For Art Fight, it is non-specific. You can't directly control how should I draw your characters, so commissioning me is a must.
Do not interact if you:
-Advocate, Support, and or Engage in Pedophilia
-Support and or Engage in Proshipping
-Support and or Engage in Transphobia and Homophobia
-Support and or Engage in Zoophilia and other acts of animal abuse
-Actively practice endangerment, malpractice and harm towards others
-Just being a flat-out bully
Generally I stay away from drama and I don't like or want to engage in political discussion. I'm an artist who draws funny people and creatures, so why should I talk about those kinda stuff anyway?

If your account is NSFW, I am not likely to engage with you in public either.